[vc_row][vc_column][lsvr_image image=»1504″ size=»full»][vc_empty_space][vc_column_text]
Desde el Ayuntamiento de Fuendetodos os anunciamos que llega por fin la III Edición del Festival de Cortos Mudos y Mundo Rural. La fecha de presentación prevista para esta tercera edición tendrá lugar los días 14, 15 y 16 de agosto de 2020.
Os animamos a participar y ser creativos con vuestros cortos Mudos y a vivir esta experiencia que por tercer año tenemos el placer de repetir en Fuendetodos.
El plazo de inscripción para la presentación de cortometrajes se encuentra abierto para todas aquellas personas que quieran enviar sus cortometrajes y participar en el festival. A que esperas, ¡inscríbete ya! La fecha límite de inscripción será el 31 de marzo de 2020.
Seguid nuestras redes sociales para no perderos ninguna información que iremos actualizando.
A continuación os dejamos las bases del festival.[/vc_column_text][lsvr_accordion][lsvr_accordion_item title=»Bases»]
III Edición del Certamen de Cortometrajes «Goya Rural»
Objetivo: comunicar sin diálogo, sólo son válidos: imagen, sonidos y música.
Goya, nació en Fuendetodos, y hoy es conocido (entre muchas cosas) por la fuerza de expresión de su obra. Expresó sin miedos y lo hizo diálogos.
Por esta razón, este festival de cortos pretende ser un reconocimiento a su persona y un reto para aquellos que quieran expresar a la humanidad.
El Festival está abierto a realizadores de todo el mundo.
Los trabajos podrán estar realizados en cualquier sistema de rodaje, así como de cualquier género: Ficción, Animación, musical o Documental.
La duración máxima no excederá de los 30 minutos, incluidos los créditos.
La fecha límite de envío de los cortometrajes será el 31 de marzo de 2020.
Todos los cortos presentado han de ser mudos.
Se puede hacer uso de música y efectos especiales como elementos de sonido.
Los cortometrajes seleccionados para participar en el certamen podrán ser proyectados dentro de la sección a concurso.
La organización podrá utilizar fragmentos de las obras seleccionadas (máximo 1 minuto) para promoción de las mismas y del festival.
Los cortometrajes mudos cuyo país de origen no puedan acceder a esta plataforma on-line, se le dará la opción de contactar con la organización para ofrecer otra opción de envío del cortometraje.
Queda implícita la autorización de los autores o los propietarios de estos derechos para la proyección por parte del festival de las obras seleccionadas durante el festival. Sin obligaciones contractuales por parte de la Fundación Goya Fuendetodos con el autor material o intelectual de la obra, ni de cualquier otra sociedad de gestión.
Los cortometrajes seleccionados participarán, si sus autores dan su permiso expreso para ello, en la versión online de SSFF en ondemand.festhome.com o en FilmFreeway. Com Los beneficios obtenidos se repartirán a partes iguales entre: 1- el festival; 2- Festhom o FilmFreeway y 3- los cineastas participantes en la versión online del festival.
La participación en el Festival implica la total aceptación de las presentes bases.
El Jurado Oficial, compuesto por profesionales del medio cinematográfico, la cultura y la comunicación será el encargado de otorgar los premios, siendo su decisión inapelable.
El cortometraje ganador tendrá un premio de 1300€, el segundo premio es de 500€ y el tercero es de 200€.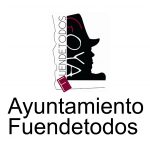 [/lsvr_accordion_item][lsvr_accordion_item title=»Bases (English)»]
"Goya Rural" Film Competition III Edition
Objective: Are you able to communicate without words, just by using images, sounds or music?
Goya was born in Fuendetodos and nowadays he is mainly known for the expressive fearless force of his art work shared with the audience through images.
This is the reason why this Short Film Competition pursues playing tribute to Goya at the same time it challenges those willing to express their thoughts and emotions towards humanity.
The Festival is opened to filmmakers worldwide.
 SHORTS DELIVERY DEADLINE IS JUNE 30th 2020.
– Pieces can be made in any filming system, as well as any film genre: Fiction, Animation, Musical or Documentary.
– Maximum duration will not exceed 30 minutes, including credits.
– Every short film listed on the Competition must be a silent film.
– Music, special effects or sound elements are allowed.
– Every short selected for the contest can be played during one of the sections of the competition.
– The organization is allowed to use fragments (1 minute maximum) of any short film with promotional purposes (for the Film Competition)
– Countries that participate who are not allowed into this platform will be able to contact the organization to offer them another option to participate.
– The authorization of the authors or the owners of these rights is implied for the screening, by the Competition, of the pieces selected during the contest. Goya Fuendetodos Foundation has no contractual obligations form with the material or intellectual author of the work, or any other management company.
– The selected short films will participate, if their authors give their express
permission for it, in the online version of SSFF on ondemand.festhome.com, or
Filfreway.com, which will be open between 4 and 6 months. The benefits obtained
will be divided equally among: 1- the festival; 2- Festhome or Filmfreeway, and 3- the
online filmmakers contestants.
– Festival participation implies full acceptance of these rules.
– The Official Jury, made up of film professional, culture and communication media, will be in charge of awarding the prizes, being its decision final.
–  The winner short film will be awarded with 1300€, the second prize will be 500€ and the third will be 200€.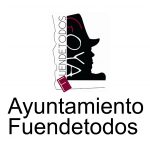 [/lsvr_accordion_item][/lsvr_accordion][/vc_column][/vc_row]